Face masks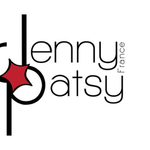 jenny-patsy
$17.22
Free shipping
Get it in 5 days -
United States
Anti-splash mask in washable and reusable wax cotton
The reusable fabric masks are 100% cotton (wax or printed cotton) and can be regularly machine washed at 60 ° as recommended by the government. They consist of two thicknesses of fabrics and you can slip a third protection inside (like a dust wipe or cotton), it is the best solution I have found to combine hygiene and comfort. (Example 2 nd photo with another fabric) The outside is in wax or printed cotton, the inside in cotton. Concerned about the environment, I wanted to offer you a durable mask. It has no raw edges and all parts are overcast or hemmed to be sure to last over time against repetitive machine washes. Also I voluntarily put more elastic to allow you to adjust the mask to your liking by making a knot and thus make it more comfortable (not to have a mask too small which could in the long run be uncomfortable when passing behind the ears and hurt your head). This model is inspired by a mask that I brought back from a trip to Japan 3 years ago. The Japanese are used to wearing this kind of mask to protect their fellow citizens when they are sick (an example to follow even after this epidemic is over). This model of mask has already proven itself for years and it is the one that I decided to use since the beginning of containment. The one published by AFNOR (French Association for Standardization) has a different shape but is also composed of two layers of fabrics, the two models therefore offer similar protection. The AFNOR model is simpler to make to allow manufacturers to produce more and is also aimed at people who are not used to sewing to be able to make one at home. Also unlike the AFNOR model, there is the possibility of adding a third layer inside (even if two layers are recommended today, a third offers additional protection). This model looks more like the model proposed by the CHU of Grenoble. These masks are to be worn during your essential outings, such as going to work, going shopping, going to the pharmacy or taking your dog out. The matching pair of sneakers (second photo) is available in my shop here: https://www.afrikrea.com/fr/article/low-sneakers-in-wax-cauris-in-size-38-and-39- sneakers-turquoise-streetwear-ankara-wax-for-her-cotton / 5AN7CCY
---
Replies in 1 hours in average
Payment in 3 times
Secured transactions

1

item left
---
Delivery Delay
France from 3 to 9 days.
France (DOM) from 6 to 12 days.
United States from 5 to 11 days.
Europe from 5 to 11 days.
International from 10 to 16 days.
Refunds and Exchanges
No exchanges or refunds.
Return shipping fees are at your charge and not refunded.
Refunds are made on your Afrikrea virtual wallet. You can use the credit to buy another product or transfer the amount to your bank account.
Condition
Payment
Credit card, Visa, Mastercard, Electron, Maestro, PayPal, Afrikrea wallet.
3 x payment starting at $72.
Translated automatically
View original
The reusable fabric masks are 100% cotton (wax or printed cotton) and can be regularly machine washed at 60 ° as recommended by the government. They consist of two thicknesses of fabrics and you can slip a third protection inside (like a dust wipe or cotton), it is the best solution I have found to combine hygiene and comfort. (Example 2 nd photo with another fabric) The outside is in wax or printed cotton, the inside in cotton. Concerned about the environment, I wanted to offer you a durable mask. It has no raw edges and all parts are overcast or hemmed to be sure to last over time against repetitive machine washes. Also I voluntarily put more elastic to allow you to adjust the mask to your liking by making a knot and thus make it more comfortable (not to have a mask too small which could in the long run be uncomfortable when passing behind the ears and hurt your head). This model is inspired by a mask that I brought back from a trip to Japan 3 years ago. The Japanese are used to wearing this kind of mask to protect their fellow citizens when they are sick (an example to follow even after this epidemic is over). This model of mask has already proven itself for years and it is the one that I decided to use since the beginning of containment. The one published by AFNOR (French Association for Standardization) has a different shape but is also composed of two layers of fabrics, the two models therefore offer similar protection. The AFNOR model is simpler to make to allow manufacturers to produce more and is also aimed at people who are not used to sewing to be able to make one at home. Also unlike the AFNOR model, there is the possibility of adding a third layer inside (even if two layers are recommended today, a third offers additional protection). This model looks more like the model proposed by the CHU of Grenoble. These masks are to be worn during your essential outings, such as going to work, going shopping, going to the pharmacy or taking your dog out. The matching pair of sneakers (second photo) is available in my shop here: https://www.afrikrea.com/fr/article/low-sneakers-in-wax-cauris-in-size-38-and-39- sneakers-turquoise-streetwear-ankara-wax-for-her-cotton / 5AN7CCY
Color: Pink
Fabric: Ankara/Wax
Material: Ankara, Fabric

Les masques en tissu réutilisable sont 100% coton (wax ou coton imprimé) et peuvent être régulièrement lavés en machine à 60° comme le préconise le gouvernement.
Il sont constitués de deux épaisseurs de tissus et on peut y glisser une troisième protection à l'intérieur (comme une lingette anti poussière ou du coton), c'est la meilleure solution que j'ai trouvé pour allier hygiène et confort.
(Exemple 2 ème photo avec un autre tissu)
L'extérieur est en wax ou coton imprimé, l'intérieur en coton.
Soucieuse de l'environnement j'ai tenu à vous proposer un masque durable. Il n'a aucun bord brut et toutes les parties sont surfilées ou ourlées pour être sûre de tenir dans le temps face aux lavages machines répétitifs. Aussi j'ai volontairement mis plus d'élastique pour vous permettre de régler le masque à votre convenance en faisant un nœud et ainsi le rendre plus confortable (pour ne pas avoir un masque trop petit qui pourrait à la longue être inconfortable en passant derrière les oreilles et vous faire mal au crâne).
Ce modèle est inspiré d'un masque que j'ai ramené d'un voyage au Japon il y a 3 ans. Les Japonais ont l'habitude de porter ce genre de masque pour protéger leurs concitoyens lorsqu'ils sont malades (un exemple à suivre même après que cette épidémie soit terminée). Ce modèle de masque a déjà fait ses preuves depuis des années et c'est celui que j'ai décidé d'utiliser depuis le début du confinement. Celui publié par l'AFNOR (Association Française de Normalisation) a une forme différente mais est également composé de deux couches de tissus, les deux modèles offrent donc une protection similaire. Le modèle AFNOR est plus simple à réaliser pour permettre aux industriels d'en produire plus et s'adressent également aux personnes qui n'ont pas l'habitude de coudre de pouvoir en faire un à la maison. Aussi contrairement au modèle AFNOR on a la possibilité d'ajouter une troisième couche à l'intérieur (même si deux couches sont aujourd'hui préconisées, une troisième offre une protection supplémentaire). Ce modèle ressemble quand à lui d'avantage au modèle proposé par du CHU de Grenoble.

Ces masques sont à porter lors de vos sorties de première nécessité, comme vous rendre au travail, aller faire vos courses, aller à la pharmacie ou sortir votre chien.
La paire de basket assortie (deuxième photo) est disponible dans ma boutique ici: https://www.afrikrea.com/fr/article/low-sneakers-in-wax-cauris-in-size-38-and-39-sneakers-turquoise-streetwear-ankara-wax-for-her-cotton/5AN7CCY
Other jenny-patsy's products
Similar products
Similar searches
Bags and Accessories Accessories Face masks Single Mask Bags and Accessories Accessories Face masks Masks in Bulk Color: Pink Fabric: Ankara/Wax Material: Ankara Material: Fabric