Men's Tunics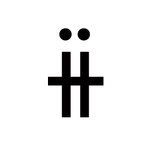 threadedtribes
---
This cloak was made using fugu from the Upper West Region of Ghana and is part of our sustainably sourced & produced collection of progressive pieces. Fugu is handwoven from scratch by our women artisans in the northern region. Cloak is then handmade in Accra by Ghanaian artisans, specially for you. History has it that Fugu was introduced into Ghana by the Moshies who migrated from Burkina Faso and settled in the northern part of the country & the Hausas from northern Nigeria. Women in the North later used the local cotton to make threads, which were woven as Fugu for all genders & people. Fugu means 'cloth' in Moshie language. The Dagombas call it Bingba, while people from the south often refer to it as Batakari. Employing environmentally friendly materials and pursuing new standards in craftsmanship, Threaded Tribes is committed to providing the highest quality, uniquely ethical essentials for your closet. Due to the nature of the fabric, tiny spaces within seams or a slight variation in pattern may naturally occur. This relatively lightweight piece is unisex & one size. Across Back - 32 inches, Pit to Pit - 32 inches, Length - 32 inches It also features deep comfortable pockets. Care Hand Wash/Machine Wash/Dry Clean
---
Replies in 7 hours in average
Payment in 3 times
Money back garanteed
Secured transactions
Tailored & custom made
---
Delivery Delay
Ghana from 5 to 11 days.
France from 7 to 13 days.
United States from 7 to 13 days.
Asia from 7 to 13 days.
Australia (Oceania) from 7 to 13 days.
Europe from 7 to 13 days.
Africa from 7 to 13 days.
International from 10 to 16 days.
Refunds and Exchanges
Money back guaranteed 5 days after reception.
Return shipping fees are at your charge and not refunded.
Refunds are made on your Afrikrea virtual wallet. You can use the credit to buy another product or transfer the amount to your bank account.
Condition
New item.
Customizable and made to order.
Payment
Credit card, Visa, Mastercard, Electron, Maestro, PayPal, Afrikrea wallet.
3 x payment starting at $65.
This cloak was made using fugu from the Upper West Region of Ghana and is part of our sustainably sourced & produced collection of progressive pieces. Fugu is handwoven from scratch by our women artisans in the northern region. Cloak is then handmade in Accra by Ghanaian artisans, specially for you.
History has it that Fugu was introduced into Ghana by the Moshies who migrated from Burkina Faso and settled in the northern part of the country & the Hausas from northern Nigeria. Women in the North later used the local cotton to make threads, which were woven as Fugu for all genders & people. Fugu means 'cloth' in Moshie language. The Dagombas call it Bingba, while people from the south often refer to it as Batakari.
Employing environmentally friendly materials and pursuing new standards in craftsmanship, Threaded Tribes is committed to providing the highest quality, uniquely ethical essentials for your closet. Due to the nature of the fabric, tiny spaces within seams or a slight variation in pattern may naturally occur.
This relatively lightweight piece is unisex & one size.
Across Back - 32 inches, Pit to Pit - 32 inches, Length - 32 inches
It also features deep comfortable pockets.
Care
Hand Wash/Machine Wash/Dry Clean
Color: Green
Range: -
Style: Casual, Streetwear
Fabric: None
Gender: For Her
Material: Cotton, Fabric
Occasion: Activewear, The beautiful days

Other threadedtribes's products
Similar products
Similar searches
Clothing Women Clothing Tunics Clothing Men Clothing Men's Tunics Color: Green Style: Casual Style: Streetwear Fabric: None Gender: For Her Material: Cotton Material: Fabric Occasion: Activewear Occasion: The Beautiful Days