Cuff bracelets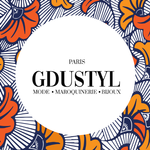 $77.87

$70.95
Shipping info
Or pay $28.43 today, then $21.87 on Sep 14 and Oct 14
Fulani "La Royale" bracelet
This Fulani AFRICA bracelet is one of the bases of the Peulhe woman's jewelry box. This Fulani bracelet is one of the jewels of Malian craftsmanship. This Fulani bracelet is handmade. This traditional Fulani bracelet is made of real bronze. It is nickel free. Alone or with others, this bronze Fulani bracelet combines originality and style. You will find the whole range of Fulani jewelry (necklace, earrings and bracelets) in the GDUSTYL shop. A style of your own, elegant, modern and illuminated. Material: Bronze Dimensions: Width cm Origin: Artisan from Mali Precaution: Avoid putting perfume on it Care instructions: Care is easy; immerse the Fulani in lukewarm water mixed with lemon or white vinegar and a pinch of baking soda. Leave the bracelets in for a few minutes. And rinse with plenty of water. For more models, visit our website www.gdustyl.com Follow us on Facebook and Instagram
---
Replies in 17 hours in average
Payment in 3 times
Money back garanteed
Secured transactions
Tailored & custom made
---
Delivery Delay
France from 8 to 14 days.
United States from 10 to 16 days.
France (DOM) from 8 to 14 days.
Canada from 10 to 16 days.
Europe from 10 to 16 days.
Africa from 5 to 11 days.
International from 5 to 11 days.
Refunds and Exchanges
Money back guaranteed 15 days after reception.
Weared and personalized items will not be exchanged or refunded.
Return shipping fees are at your charge and not refunded.
Refunds are made on your Afrikrea virtual wallet. You can use the credit to buy another product or transfer the amount to your bank account.
Condition
New item.
Customizable and made to order.
Payment
Credit card, Visa, Mastercard, Electron, Maestro, PayPal, Afrikrea wallet.
3 x payment starting at $65.
Translated automatically
View original
This Fulani AFRICA bracelet is one of the bases of the Peulhe woman's jewelry box. This Fulani bracelet is one of the jewels of Malian craftsmanship. This Fulani bracelet is handmade. This traditional Fulani bracelet is made of real bronze. It is nickel free. Alone or with others, this bronze Fulani bracelet combines originality and style. You will find the whole range of Fulani jewelry (necklace, earrings and bracelets) in the GDUSTYL shop. A style of your own, elegant, modern and illuminated. Material: Bronze Dimensions: Width cm Origin: Artisan from Mali Precaution: Avoid putting perfume on it Care instructions: Care is easy; immerse the Fulani in lukewarm water mixed with lemon or white vinegar and a pinch of baking soda. Leave the bracelets in for a few minutes. And rinse with plenty of water. For more models, visit our website www.gdustyl.com Follow us on Facebook and Instagram
Color: Gold
Fabric: None
Gender: For Her
Material: Brass, Bronze
Jewel Style: Non-fabric pieces, Statement pieces

Ce bracelet Fulani AFRICA est l'une des bases de la boite à bijou de la femme Peulhe. Ce bracelet Fulani est un des joyaux de l'artisanat malien . Ce bracelet Fulani est fait-main. Ce bracelet Fulani, traditionnel est en bronze véritable. Il est sans nickel.
Seul ou à plusieurs, ce bracelet Fulani en bronze allie originalité et style. Vous trouverez toute la gamme de bijoux Fulani ( collier, boucles d'oreilles et bracelets) dans la boutique GDUSTYL.
Un style bien à vous, élégant, moderne et illuminé.
Matières : Bronze 
Dimensions: Largeur cm 
Origine: Artisan du Mali
Précaution: Eviter de mettre du parfum dessus
Conseils d'entretien: L'entretien est facile; plonger les Fulani dans de l'eau tiède mélangée à du citron ou du vinaigre blanc et une pincée de bicarbonate de soude. Laisser les bracelets dedans pendant quelques minutes. Et rincer à grande eau.
Pour plus de modèles, consultez notre site www.gdustyl.com
Suivez-nous sur les réseaux sociaux Facebook et Instagram
Other gdustylart's products
Similar products
Similar searches
Jewelry Bracelets Cuff bracelets Color: Gold Fabric: None Gender: For Her Material: Brass Material: Bronze Jewel Style: Non Fabric Pieces Jewel Style: Statement Pieces