Perfumes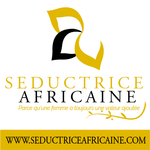 Incense / Sweet Tchouraye Sandalwood from TCHAD
$33.94
Free shipping
Get it in 10 days -
United States
---
Money back garanteed
Buy now, pay later
Frankincense is a traditional mixture of seeds, scented woods to burn that have macerated in a mixture of scents for months. The recipe for these mixtures is jealously guarded, which gives each manufacturer the unique character of their incense. In the end we get smells, sweet, bewitching, woody the choice is wide. Soft sandalwood from CHAD will leave an atmosphere of sweetness ... of fullness of peace! Skillful blend of sandalwood, musk expertly scented by expert hands and obvious traditional know-how. The Chadian tchouraye is known to be one of the best on the continent. the incense is declined from several angles on a daily basis. Incense is used to stir up the gentleman's desire, to perfume the interior, relax the atmosphere, promote relaxation, and also to create a welcoming atmosphere. Directions for use 1 / Ventilate the rooms 2 / Light the charcoal 3 / Place it in the censer 4 / cover the charcoal with a little ash so that the incense burns on low heat 3 / Burn the incense Not yet d censers? no worries find our censers in the ACCESSORIES category shop No charcoal yet to burn your incense? no worries find our charcoal in the ACCESSORIES category shop After receiving your order and payment, your package will be shipped within 24 hours in standard mode by post. The tracking information for your package will be available in the "My Account" tab. If you want an express shipment, or against a signature or a specific relay point contact us at the following email address: [email protected] we will do our best to bring you maximum satisfaction. 60g jar
---
Replies in 2 hours in average
Translated automatically
View original
Frankincense is a traditional mixture of seeds, scented woods to burn that have macerated in a mixture of scents for months. The recipe for these mixtures is jealously guarded, which gives each manufacturer the unique character of their incense. In the end we get smells, sweet, bewitching, woody the choice is wide. Soft sandalwood from CHAD will leave an atmosphere of sweetness ... of fullness of peace! Skillful blend of sandalwood, musk expertly scented by expert hands and obvious traditional know-how. The Chadian tchouraye is known to be one of the best on the continent. the incense is declined from several angles on a daily basis. Incense is used to stir up the gentleman's desire, to perfume the interior, relax the atmosphere, promote relaxation, and also to create a welcoming atmosphere. Directions for use 1 / Ventilate the rooms 2 / Light the charcoal 3 / Place it in the censer 4 / cover the charcoal with a little ash so that the incense burns on low heat 3 / Burn the incense Not yet d censers? no worries find our censers in the ACCESSORIES category shop No charcoal yet to burn your incense? no worries find our charcoal in the ACCESSORIES category shop After receiving your order and payment, your package will be shipped within 24 hours in standard mode by post. The tracking information for your package will be available in the "My Account" tab. If you want an express shipment, or against a signature or a specific relay point contact us at the following email address: [email protected] we will do our best to bring you maximum satisfaction. 60g jar
Gender: For Her

L'encens  est un mélange traditionnel de graines, de bois parfumés à brûler qui ont macéré dans un mélange de senteurs des mois durant. La recette de ces mélanges est gardée jalousement, ce qui confère à chaque fabricatrice le caractère unique de son encens. Au final on obtient des odeurs, douces, envoûtantes, boisées le choix est large.
Doux Bois de santal du TCHAD laissera planer une athmosphere de douceur... de plenitude de paix ! Savant mélange de santal , de musk savement parfumées par des mains expertes et un savoir faire traditionnel evident.
Le tchouraye tchadien est reconnu pour être l'un des plus bon du continent. l'encens est décliné sous plusieurs angles au quotidien . On mets de l'encens pour attiser le désir de monsieur, pour parfumer l'intérieur, détendre l'atmosphère, favoriser la relaxation , et aussi pour créer une ambiance accueillante.
Conseils d'utilisation
1/Aérer les pièces
2/Allumer son charbon
3/Le poser dans son encensoir
4/recouvrir d'un peu de cendre le charbon pour que l'encens brule à feu doux
3/Faire bruler son encens
Pas encore d'encensoirs? pas de soucis retrouvez nos encensoirs dans la boutique catégorie ACCESSOIRES 
Pas encore de charbon pour bruler votre encens? pas de soucis retrouvez nos charbon dans la boutique catégorie ACCESSOIRES 
Après réception de votre commande et règlement, votre colis est expédié sous 24h en mode standard par voie postale. Les informations de suivi de votre colis seront disponibles à l'onglet « Mon compte ». Si vous souhaitez une expédition en express, ou contre une signature ou dans un point relais spécifique contactez nous à l'adresse mail suivante : [email protected]  nous ferons le maximum pour vous apporter une satisfaction maximale.
Pot de 60g
---
Delivery Delay
France from 3 to 9 days.
France (DOM) from 3 to 9 days.
Europe from 5 to 11 days.
International from 10 to 16 days.
Refunds and Exchanges
Money back guaranteed 7 days after reception.
Weared and personalized items will not be exchanged or refunded.
Return shipping fees are at your charge and not refunded.
Refunds are made on your Afrikrea virtual wallet. You can use the credit to buy another product or transfer the amount to your bank account.
Condition
New item.
Customizable and made to order.
Similar products
$27.60

$29.41
Free shipping
Other seductriceafricaine's products
Similar searches