Food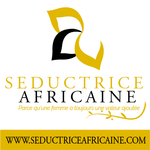 Vetiver root, a root with extraordinary properties Do you want a natural product to effectively eliminate the risk of having a urinary tract infection or to reduce your pain associated with periods? Would you like to be able to use a natural insecticide and even a disinfectant produced 100% from nature? I present to you today one of my favorite roots as it has miraculous properties! Discover now the root of vetiver or also known as khamare! A root to use in several forms Sold in the form of a root, this product is simply the best ally of all women! Used in many African countries, this plant has absolutely everything to seduce you. Indeed, just put a branch in a pan of hot water to infuse and drink the drink throughout the day to enjoy its effects on your menstrual cycles. Vetiver root The favorite root of women in Africa In addition, it is possible to use powdered vetiver root in order to use its medicinal and disinfectant properties to the fullest! Apply the powder directly to the wound and voila, the results are visible in just a few minutes. You will understand, the Khamaré or vetiver root is probably one of the best roots that nature offers us so take advantage now! Advantages of this product: Multiple properties for women Easy to prepare Use throughout the day batch of 20 stems
---
Replies in 12 minutes in average
Payment in 3 times
Money back garanteed
Secured transactions
Tailored & custom made
---
Delivery Delay
France from 3 to 9 days.
France (DOM) from 3 to 9 days.
Europe from 5 to 11 days.
International from 10 to 16 days.
Refunds and Exchanges
Money back guaranteed 7 days after reception.
Weared and personalized items will not be exchanged or refunded.
Return shipping fees are at your charge and not refunded.
Refunds are made on your Afrikrea virtual wallet. You can use the credit to buy another product or transfer the amount to your bank account.
Condition
New item.
Customizable and made to order.
Payment
Credit card, Visa, Mastercard, Electron, Maestro, PayPal, Afrikrea wallet.
3 x payment starting at $65.
Translated automatically
View original
Vetiver root, a root with extraordinary properties Do you want a natural product to effectively eliminate the risk of having a urinary tract infection or to reduce your pain associated with periods? Would you like to be able to use a natural insecticide and even a disinfectant produced 100% from nature? I present to you today one of my favorite roots as it has miraculous properties! Discover now the root of vetiver or also known as khamare! A root to use in several forms Sold in the form of a root, this product is simply the best ally of all women! Used in many African countries, this plant has absolutely everything to seduce you. Indeed, just put a branch in a pan of hot water to infuse and drink the drink throughout the day to enjoy its effects on your menstrual cycles. Vetiver root The favorite root of women in Africa In addition, it is possible to use powdered vetiver root in order to use its medicinal and disinfectant properties to the fullest! Apply the powder directly to the wound and voila, the results are visible in just a few minutes. You will understand, the Khamaré or vetiver root is probably one of the best roots that nature offers us so take advantage now! Advantages of this product: Multiple properties for women Easy to prepare Use throughout the day batch of 20 stems
Drink Type: Tea

La racine de vétiver, une racine aux propriétés extraordinaires
Vous souhaitez avoir un produit naturel pour éliminer efficacement les risques d'avoir une infection urinaire ou de diminuer vos douleurs liées aux règles ? Vous aimeriez pouvoir un insecticide naturel et même un produit désinfectant issu à 100% de la nature ? Je vous présente aujourd'hui l'un de mes racines préférées tant elle a des propriétés miraculeuses ! Découvrez dès maintenant la racine de vétiver ou également connue sous le nom de khamare !
Une racine à utiliser sous plusieurs formes
Vendu sous la forme d'une racine, ce produit est tout simplement le meilleur allié de toutes les femmes ! Utilisée dans de nombreux pays d'Afrique, cette plante a absolument tout pour vous séduire. En effet, il suffit de mettre une branche dans une casserole d'eau chaude pour la faire infuser et boire la boisson tout au long de la journée pour profiter de ses effets sur vos cycles menstruels.
Racine de vétiver
La racine préférée des femmes en Afrique
De plus, il est possible d'utiliser la racine de vétiver en poudre afin d'utiliser ses propriétés médicinales et désinfectantes au maximum ! Appliquez directement la poudre sur la plaie et le tour est joué, les résultats sont visibles en quelques minutes seulement.
Vous l'aurez compris, le Khamaré ou racine vétiver est probablement l'une des meilleures racines que la nature nous offre alors profitez-en dès maintenant !
Les plus de ce produit :
Des propriétés multiples pour les femmes
Simple à préparer
Usage tout au long de la journée
lot de 20 tiges
Similar searches