Food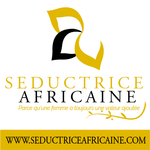 THE 100% NATURAL "AFRICAN MYSTERES" DETOX A DETOX YES BUT FOR WHOM? Accessible to everyone except pregnant women and those in baby trials. THE 100% NATURAL "AFRICAN MYSTERES" DETOX WITH EXTRAORDINARY PROPERTIES We offer a 100% natural detox that will solve several concerns. Tired of bad vaginal odors? Are you tired of vaginal infections? Want to cleanse your body after giving birth? The solution is there, opt for Mysteries of Africa a 100% natural detox. HOW TO USE IT? For the instructions it is simple. Start by Separating your detox into two equal parts, boiling the first part in two liters of water and drinking the warm result at least one cup per day. Once finished start again with the second part. DETOX, KESAKO? We went from vetiver roots to gowé and other tree bark such as aldanké. Gowé or Binahouché / Binafouti or Djiguiché is an herbaceous plant of the papyrus family. It is a plant which is similar to the Souchet (Cyperus esculentus). Beyond its fragrant function, natural gowé purifies the body in a natural way. The roots of vetiver when they are among other aphrodisiacs, lubricating, purifying and antiseptic. The two main rules of detoxification are to eliminate sources of intoxication and to stimulate natural elimination functions. We therefore advise you: reduce your energy consumption: less sugar, salt, fats, dairy products avoid alcohol, tobacco, coffee, sodas favor healthy and natural ingredients: fruits and vegetables (preferably organic) practice a physical activity to stimulate the lymphatic and blood circulation hydrate in our detox mysteries of Africa THE MOST OF OUR DETOX Multiple properties for women Simple to prepare Use throughout the day Good value for money content for a month of use Hygienic packaging
---
Replies in 36 minutes in average
Payment in 3 times
Money back garanteed
Secured transactions
Tailored & custom made
---
Delivery Delay
France from 3 to 9 days.
France (DOM) from 3 to 9 days.
Europe from 5 to 11 days.
International from 10 to 16 days.
Refunds and Exchanges
Money back guaranteed 7 days after reception.
Weared and personalized items will not be exchanged or refunded.
Return shipping fees are at your charge and not refunded.
Refunds are made on your Afrikrea virtual wallet. You can use the credit to buy another product or transfer the amount to your bank account.
Condition
New item.
Customizable and made to order.
Payment
Credit card, Visa, Mastercard, Electron, Maestro, PayPal, Afrikrea wallet.
3 x payment starting at $74.
Translated automatically
View original
THE 100% NATURAL "AFRICAN MYSTERES" DETOX A DETOX YES BUT FOR WHOM? Accessible to everyone except pregnant women and those in baby trials. THE 100% NATURAL "AFRICAN MYSTERES" DETOX WITH EXTRAORDINARY PROPERTIES We offer a 100% natural detox that will solve several concerns. Tired of bad vaginal odors? Are you tired of vaginal infections? Want to cleanse your body after giving birth? The solution is there, opt for Mysteries of Africa a 100% natural detox. HOW TO USE IT? For the instructions it is simple. Start by Separating your detox into two equal parts, boiling the first part in two liters of water and drinking the warm result at least one cup per day. Once finished start again with the second part. DETOX, KESAKO? We went from vetiver roots to gowé and other tree bark such as aldanké. Gowé or Binahouché / Binafouti or Djiguiché is an herbaceous plant of the papyrus family. It is a plant which is similar to the Souchet (Cyperus esculentus). Beyond its fragrant function, natural gowé purifies the body in a natural way. The roots of vetiver when they are among other aphrodisiacs, lubricating, purifying and antiseptic. The two main rules of detoxification are to eliminate sources of intoxication and to stimulate natural elimination functions. We therefore advise you: reduce your energy consumption: less sugar, salt, fats, dairy products avoid alcohol, tobacco, coffee, sodas favor healthy and natural ingredients: fruits and vegetables (preferably organic) practice a physical activity to stimulate the lymphatic and blood circulation hydrate in our detox mysteries of Africa THE MOST OF OUR DETOX Multiple properties for women Simple to prepare Use throughout the day Good value for money content for a month of use Hygienic packaging
Drink Type: Tea

LA DETOX « MYSTERES D'AFRIQUE » 100% NATURELLE
UNE DETOX OUI MAIS POUR QUI ?
Accessible à tout le monde sauf aux femmes enceintes et celles en essai bébé.
LA DETOX « MYSTERES D'AFRIQUE » 100% NATURELLE AUX PROPRIÉTÉS EXTRAORDINAIRES
Nous vous proposons une détox 100% naturelle qui apportera la solution à plusieurs soucis. Marre des mauvaises odeurs vaginale ? vous n'en pouvez plus des infections vaginale ? Envie de purifier son corps après un accouchement ? La solution est là , optez pour Mystères d'afrique une détox 100% naturelle.
COMMENT L'UTILISER?
Pour le mode d'emploi c'est simple. Commencez par Séparer votre détox en deux parties égales, faire bouillir la première partie dans deux litres d'eau et boire le résultat tiède à raison d'une tasse minimum par jour. Une fois terminé recommencer avec la seconde partie.
LA DETOX , KESAKO ?
Nous allions racines de vétiver au gowé et à d'autre écorce d'arbre tel que le aldanké.
Le Gowé ou Binahouché/ Binafouti ou Djiguiché est une herbacée de la famille des papyrus C'est une plante qui s'apparente au Souchet (Cyperus esculentus). Au-delà de sa fonction odorante le gowé nature purifie l'organisme de façon naturelle.
Les racines de vétiver quand à elles sont entre autres aphrodisiaques, lubrifiante, purifiantes et antiseptiques.
Les deux grandes règles de la détoxification consistent à éliminer les sources d'intoxication et à stimuler les fonctions d'élimination naturelles.
Nous vous conseillons donc :
réduire sa consommation énergétique : moins de sucre, de sel, de graisses, de laitages
éviter l'alcool, le tabac, le café, les sodas
favoriser les ingrédients sains et naturels : fruits et légumes (bio de préférence)
pratiquer une activité physique pour stimuler la circulation lymphatique et sanguine
s'hydrater en notre détox mystères d'Afrique

LES PLUS DE NOTRE DETOX
Des propriétés multiples pour les femmes
Simple à préparer
Usage tout au long de la journée
Bon rapport qualité prix contenu pour un mois d'utilisation
Emballage hygiénique
Similar searches