Short dresses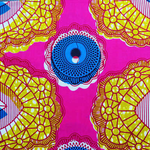 bylone
$40.06
Shipping info
Get it in 15 days -
United States
Wax dress yellow, brown, white sizes 34/36/38/40/42/44/46/48/50/52
---
100% cotton Wax dress. Main colors: Blue, orange, green Straight cut and short sleeves, with a length reaching above the knee. Dress height: 92cm Possibility of shortening on request. Before ordering take the time to check your size with the following table but you can also validate an approximate size (mandatory to order it is the site that requires it) and entrust me by courier your measurements without adding because I take care of the ease calculation. Measurements size 34: chest 80 cm; pelvis circumference 90 cm Measurements size 36: chest circumference 84 cm; pelvis circumference 93 cm Measurements size 38: chest circumference 88 cm; pelvis circumference 96 cm Measurements size 40: chest circumference 92 cm; pelvis circumference 99 cm Measurements size 42: chest circumference 96 cm; pelvis circumference 102 cm Measurements size 44: chest circumference 100 cm; pelvis circumference 106 cm Measurements size 3XL / 46: chest circumference 104 cm 40.94 in hip 110cm 43.3 in Measurements size 48: chest circumference 108 cm; pelvis circumference 114cm Measurements size 50: chest circumference 114cm; pelvis circumference 120cm Measurements size 52: chest circumference 120cm; pelvis circumference 126cm Measurements size 54: chest circumference 126 cm; pelvis circumference 130cm Measurements size 56: chest circumference 132cm; pelvis 136cm Sending by tracked mail
---
Replies in 48 minutes in average
Payment in 3 times
Money back garanteed
Secured transactions
---
Delivery Delay
United States from 15 to 21 days.
France from 5 to 11 days.
France (DOM) from 10 to 16 days.
Europe from 5 to 11 days.
International from 15 to 21 days.
Refunds and Exchanges
Money back guaranteed 15 days after reception.
Weared items will not be exchanged or refunded.
Return shipping fees are at your charge and not refunded.
Refunds are made on your Afrikrea virtual wallet. You can use the credit to buy another product or transfer the amount to your bank account.
Condition
Sale Policy
Sending by mail tracking
Payment
Credit card, Visa, Mastercard, Electron, Maestro, PayPal, Afrikrea wallet.
3 x payment starting at $72.
Translated automatically
View original
100% cotton Wax dress. Main colors: Blue, orange, green Straight cut and short sleeves, with a length reaching above the knee. Dress height: 92cm Possibility of shortening on request. Before ordering take the time to check your size with the following table but you can also validate an approximate size (mandatory to order it is the site that requires it) and entrust me by courier your measurements without adding because I take care of the ease calculation. Measurements size 34: chest 80 cm; pelvis circumference 90 cm Measurements size 36: chest circumference 84 cm; pelvis circumference 93 cm Measurements size 38: chest circumference 88 cm; pelvis circumference 96 cm Measurements size 40: chest circumference 92 cm; pelvis circumference 99 cm Measurements size 42: chest circumference 96 cm; pelvis circumference 102 cm Measurements size 44: chest circumference 100 cm; pelvis circumference 106 cm Measurements size 3XL / 46: chest circumference 104 cm 40.94 in hip 110cm 43.3 in Measurements size 48: chest circumference 108 cm; pelvis circumference 114cm Measurements size 50: chest circumference 114cm; pelvis circumference 120cm Measurements size 52: chest circumference 120cm; pelvis circumference 126cm Measurements size 54: chest circumference 126 cm; pelvis circumference 130cm Measurements size 56: chest circumference 132cm; pelvis 136cm Sending by tracked mail
Fit: Straight dresses
Color: Orange
Range: None, Plus Size and Curves
Style: -
Fabric: -
Gender: For Her
Material: Ankara, Cotton
Occasion: -

Robe en Wax 100% coton.
Couleurs principales : Bleu, orange, vert
Coupe droite et manches courtes, avec une longueur arrivant au dessus du genou.
Hauteur de la Robe : 92cm
Possibilité de raccourcir sur demande.
Avant de commander prenez le temps de vérifier votre taille avec le tableau suivant mais vous pouvez aussi valider une taille approximative ( obligatoire pour commander c'est le site qui l'impose ) et me confier par messagerie vos mensurations sans ajout car je m'occupe du calcul de l'aisance.
Mensurations taille 34 : tour de poitrine 80 cm; tour de bassin 90 cm
Mensurations taille 36 : tour de poitrine 84 cm; tour de bassin 93 cm
Mensurations taille 38 : tour de poitrine 88 cm; tour de bassin 96 cm
Mensurations taille 40 : tour de poitrine 92 cm; tour de bassin 99 cm
Mensurations taille 42 : tour de poitrine 96 cm; tour de bassin 102 cm
Mensurations taille 44 : tour de poitrine 100 cm; tour de bassin 106 cm
Mensurations taille 3XL/46 : tour de poitrine 104 cm 40,94 in hanche 110cm 43,3 in
Mensurations taille 48: tour de poitrine 108 cm; tour de bassin 114cm
Mensurations taille 50 : tour de poitrine 114cm; tour de bassin 120cm
Mensurations taille 52: tour de poitrine 120cm; tour de bassin 126cm
Mensurations taille 54: tour de poitrine 126 cm; tour de bassin 130cm
Mensurations taille 56: tour de poitrine 132cm; tour de bassin 136cm
Envoi en courrier suivi
Other bylone's products
Similar products
Similar searches
Clothing Women Clothing Dresses Short dresses Fit: Straight Dresses Color: Orange Range: None Range: Plus Size And Curves Gender: For Her Material: Ankara Material: Cotton