Soap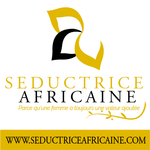 ---
Money back garanteed
Buy now, pay later
100% natural, this soap is an essential beauty ally. Sacred tropical tree neem - or neem, is also nicknamed "the tree of a thousand virtues", "the miracle tree" or even "the village pharmacy". From the almond of its fruits is drawn neem oil (to pronounce "nim"). It is a vegetable oil rich in oleic acid, widely used in cosmetics. It is also often found in the composition of creams, anti-lice shampoos and anti-mosquito lotions. In addition, it is particularly appreciated for its benefits on problem skin, and more specifically acne skin. Its antibacterial and antifungal action helps fight skin infections, from acne to yeast infection, eczema and psoriasis. Nourishing and emollient, neem oil calms irritations and softens the skin. it promotes tissue healing and therefore the disappearance of lesions. By eliminating the impurities and bacteria responsible for imperfections, it leaves the skin clean and smooth. Properties that make it just as beneficial for dry and sensitive skin, prone to itching. Mature skin, on the other hand, appreciates its antioxidant action. Rich in essential fatty acids, vitamin E and carotenoids, neem oil combats the signs of aging by softening fine lines and wrinkles, but also by regenerating the skin and improving its elasticity. Finally, it fights against fungal infections, such as nail fungus, skin fungus or athlete's foot. A very powerful antifungal agent, neem literally destroys the fungi responsible for infections and gets rid of these stubborn parasites. Weight: 125 gr
---
Replies in 2 hours in average
Translated automatically
View original
100% natural, this soap is an essential beauty ally. Sacred tropical tree neem - or neem, is also nicknamed "the tree of a thousand virtues", "the miracle tree" or even "the village pharmacy". From the almond of its fruits is drawn neem oil (to pronounce "nim"). It is a vegetable oil rich in oleic acid, widely used in cosmetics. It is also often found in the composition of creams, anti-lice shampoos and anti-mosquito lotions. In addition, it is particularly appreciated for its benefits on problem skin, and more specifically acne skin. Its antibacterial and antifungal action helps fight skin infections, from acne to yeast infection, eczema and psoriasis. Nourishing and emollient, neem oil calms irritations and softens the skin. it promotes tissue healing and therefore the disappearance of lesions. By eliminating the impurities and bacteria responsible for imperfections, it leaves the skin clean and smooth. Properties that make it just as beneficial for dry and sensitive skin, prone to itching. Mature skin, on the other hand, appreciates its antioxidant action. Rich in essential fatty acids, vitamin E and carotenoids, neem oil combats the signs of aging by softening fine lines and wrinkles, but also by regenerating the skin and improving its elasticity. Finally, it fights against fungal infections, such as nail fungus, skin fungus or athlete's foot. A very powerful antifungal agent, neem literally destroys the fungi responsible for infections and gets rid of these stubborn parasites. Weight: 125 gr
Scent: Scented
Gender: For Her
Soap Type: Bar
Type of skin: Combination

100% naturel ce savon est un alié beauté incontournable.
Arbre sacré tropical le neem – ou margousier, est également surnommé « l'arbre aux mille vertus », « l'arbre miracle » ou encore « la pharmacie du village ». De l'amande de ses fruits est tirée l'huile de neem (à prononcer « nim »). Il s'agit d'une huile végétale riche en acide oléique, très utilisée en cosmétique. On la trouve d'ailleurs souvent dans la composition de crèmes, shampoings anti-poux et lotions anti-moustiques. Par ailleurs, elle est particulièrement appréciée pour ses bienfaits sur les peaux à problèmes, et plus précisément les peaux acnéiques.
Son action antibactérienne et antifongique aide à lutter contre les infections de la peau, de l'acné aux mycoses en passant par l'eczéma et le psoriasis. Nourrissante et émolliente, l'huile de neem calme les irritations et adoucit la peau. 
elle favorise la cicatrisation des tissus et donc la disparition des lésions. En éliminant les impuretés et les bactéries responsables des imperfections, elle laisse la peau propre et lisse.
Des propriétés qui la rendent tout aussi bénéfique pour les peaux sèches et sensibles, sujettes aux démangeaisons.
Les peaux matures, quant à elles, apprécient son action anti-oxydante.
Riche en acides gras essentiels, en vitamine E et en caroténoïdes, l'huile de neem combat en effet les signes du vieillissement en adoucissantrides et ridules, mais également en régénérant la peau et en améliorant son élasticité.
Enfin, elle lutte contre les infections fongiques, telles que les mycoses des ongles, les mycoses cutanées ou le pied d'athlète. Agent antifongique très puissant, le neem détruit littéralement les champignons responsables des infections et vous débarrasse de ces parasites tenaces.
Poids: 125 gr
---
Delivery Delay
France from 3 to 9 days.
France (DOM) from 3 to 9 days.
Europe from 5 to 11 days.
International from 10 to 16 days.
Refunds and Exchanges
Money back guaranteed 7 days after reception.
Weared and personalized items will not be exchanged or refunded.
Return shipping fees are at your charge and not refunded.
Refunds are made on your Afrikrea virtual wallet. You can use the credit to buy another product or transfer the amount to your bank account.
Condition
New item.
Customizable and made to order.
Similar products
Other seductriceafricaine's products
Similar searches
Beauty, Wellness and Food Bath & Body Soap Scent: Scented Gender: For Her Soap Type: Bar Type of skin: Combination